Henry Jude Grayshaw was born at 2:29 pm on Sunday, January 15, 2012. We'd gotten to the hospital at 1 pm. That's right Henry came out like he had an appointment to keep. He was 8 lbs 2 ozs and 21" long.
I haven't been able to share pictures because my computer was down. Hopefully it's fixed now. Well, anyway without further ado here's what you all want to see.
Have you ever seen a cuter kid?
I'm gonna make a reader out of him.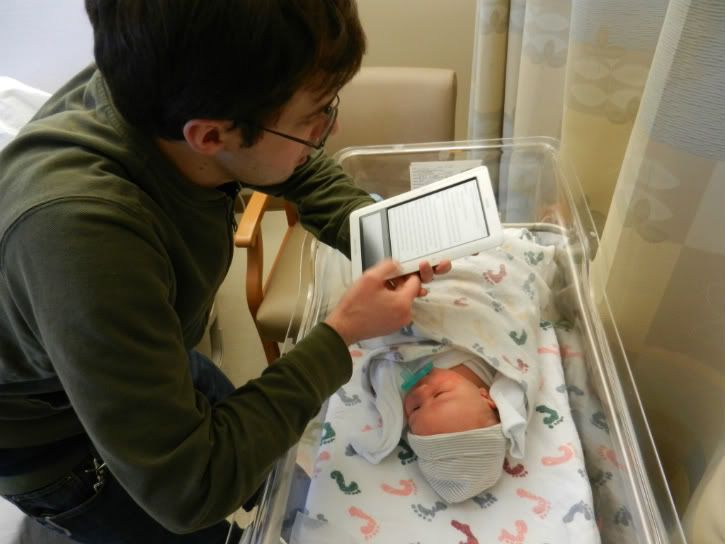 The first time I held him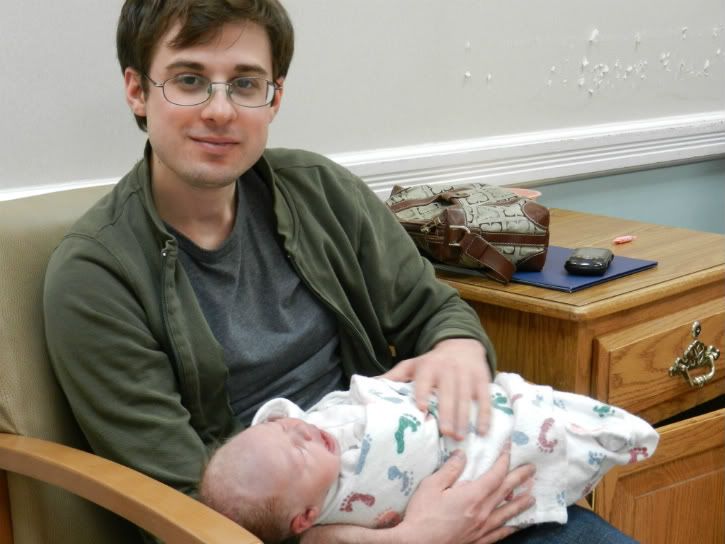 It's a lot of work, but we're still mostly having fun.