Each week at the
Classic Science Fiction Message Board
we read a short science fiction piece (short story, novelette or novella). These stories are always available for FREE online so that anyone can participate in the discussion. The stories are chosen by a different member every month, so that we get to read a variety of stories. July's stories are being picked by Andreas, here is what he had to say about himself: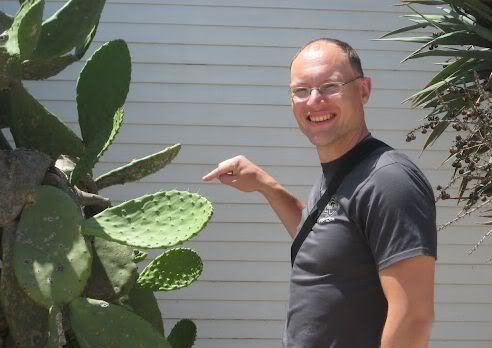 My name is Andreas. I was born in Germany and live now in Austria together with my wife and two kids (6+9). Besides reading and collecting books I love travelling and I regularely play chess in a club. My favourite animal is the hippo and I have a small collection of hippos made of wood, plush, glass and china.
My love for SF must be blamed on Jules Verne and on the neverending German pulp series "Perry Rhodan". Somewhen in the late 90's I started to read short fiction as well and never got away from it! I have a project running to read all stories listed in the Locus All-Time Poll from 1999 and I track the progress in my blog.
My favourite authors are Gene Wolfe, Theodore Sturgeon and Jack Vance.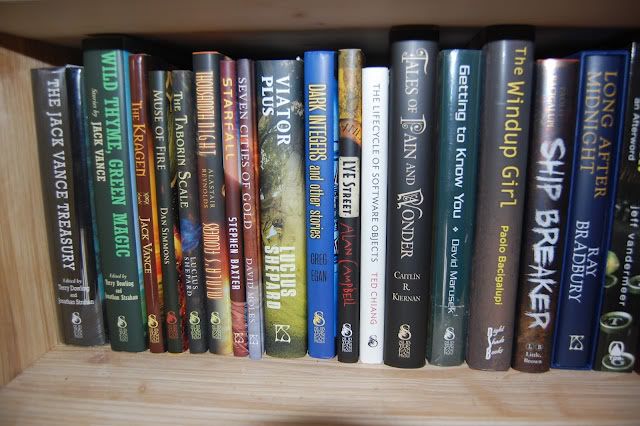 Week #1
"A Dry, Quiet War"
by Tony Daniel
A Colourful and exotic story of a battle-weary veteran who returns from a bewilderingly strange high-tech future war only to face his greatest and most sinister challenge right at home.
Week #2 and 3
"The Moth Moon"
by Jack Vance
Jack Vance, who is still alive, doesn't need a big introduction. He is more famous for his various novels but he has also written quite a lot of short stories. In "The Moon Moth" we can see why he is so popular among his fans. He describes an exotic society in which the consul from earth has to deal with an unpleasant affair...
Week #4 "
Sinner, Baker, Fabulist, Priest; Red Mask, Black Mask, Gentleman, Beast
" by Eugie Foster
This 2010 Hugo nominated novelette is similar to "Moon Moth" it deals with "masks" but in another way. Enjoy!