Henry is getting more and more independent. He doesn't like to be fed anymore he likes to feed himself and he gets the food all over his face and clothes. We got him smocks the we use instead of bibs we call them "Straight-jackets."
Henry is still just starting to talk, but he understands a lot. I can tell him to go get Ralph his stuffed animal or go get a puzzle piece or go get your blocks, or go get a book and he'll do it.
Part of his morning routine is to watch Sesame Street while we get ready for work. We put him in his bouncer so he can't get into any trouble and now he doesn't want to watch TV unless he's in his bouncer. In the evening one time, Carol asked him if he wanted to see Murray (one of the characters from the show) and he went right over to his bouncer and started dragging it over to the TV. Like I said, he seems to understand everything.
Here's some of the best pictures I took of Henry this month.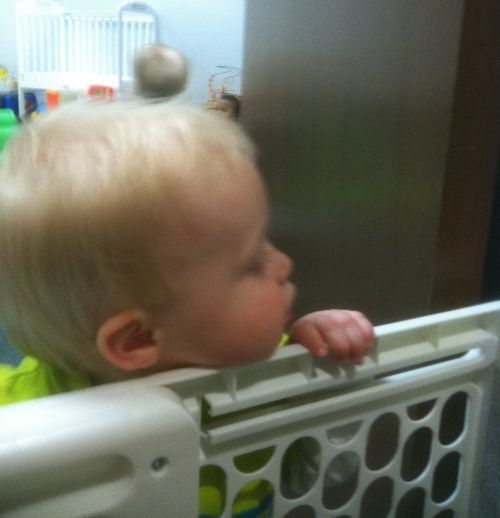 That's the sticker off of a banana, it says "Place sticker on forehead and smile." There's also some pictures of me with the sticker on my forehead. Back when I was a kid my brother would put those stickers on my forehead or his forehead. We were trendsetters.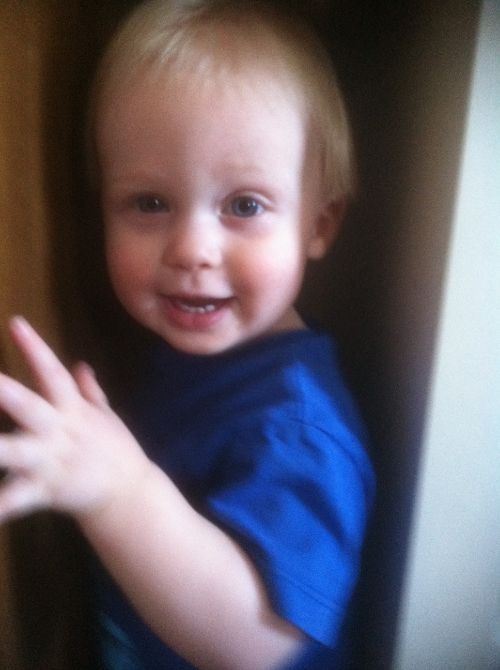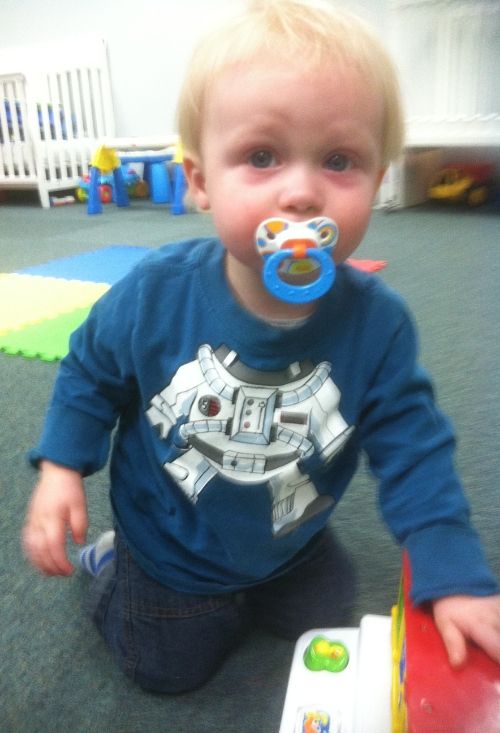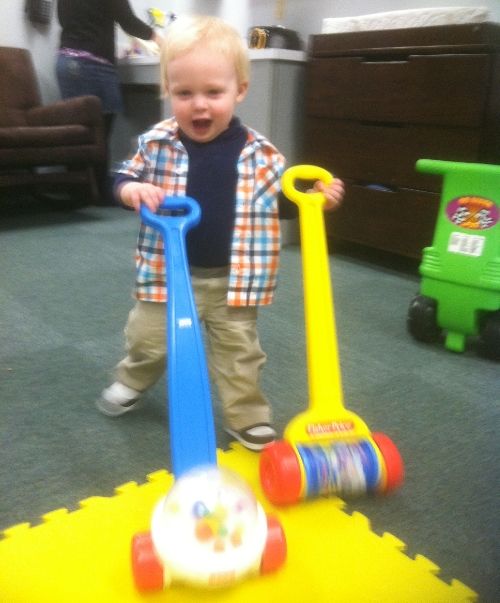 Two toys are always better than one, right?
It looks like he's doing some sort of "little stinker" face but what he's really doing is smelling. We play a game with him where we stiff his neck like we were dogs and so he goes to school and does that and probably confuses the heck out of his teachers.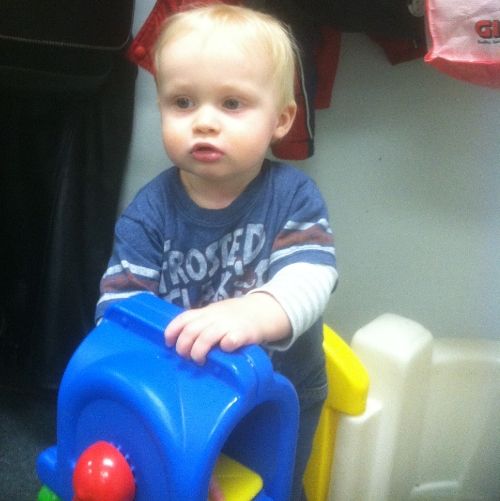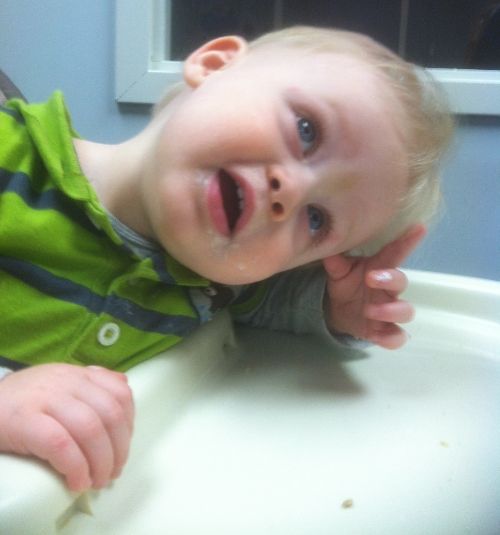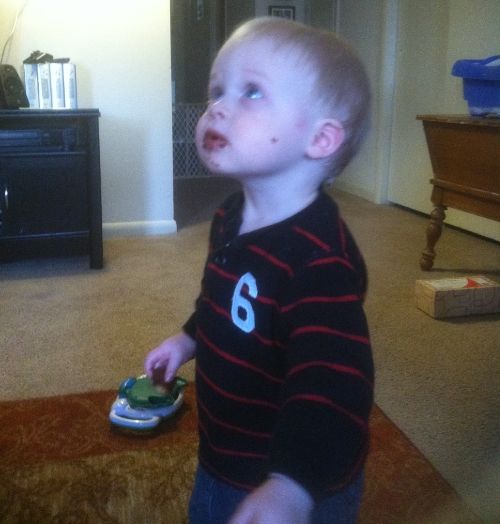 Henry has his very first fresh from the oven chocolate chip cookie all over his face. I found chocolate around the apartment for the rest of the day, he seemed to have touched everything with those chocolate fingers before we got a chance to clean him up. Never giving him a cookie like that again unless he's in his high chair
.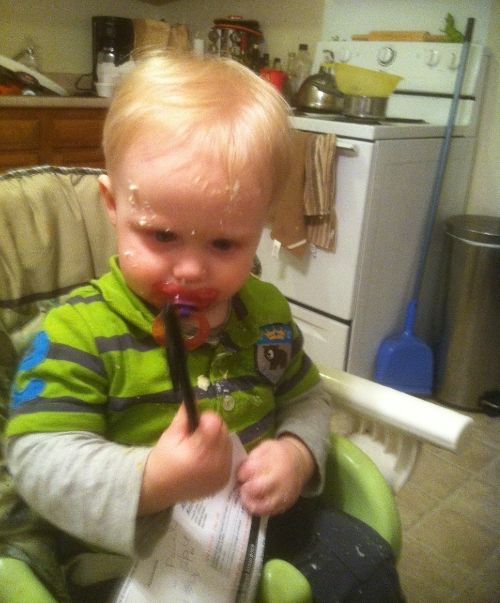 This is the cheese from raviolis all over his face in these last two shots. In the second one it looks like he's about to pay some of our bills. How long is it before he can get a job?