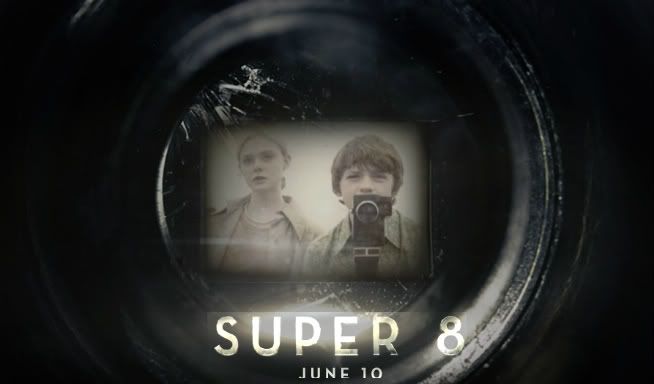 Super 8 is a sort of a throwback to those great 80's movies like the Goonies, E.T., Stand By Me, etc. The whole time I was watching this movie, I was remembering what those movies meant to me as a kid. This movie had that same magic, but I'm also old enough that I realized this film will belong to the kids of today in a way that it can't for us adults.
One of my favorite elements was that the kids in the film are attempting to make a zombie movie. (You definitely have to stay for the credits during which they play the entire movie the kids made). I like how almost none of the events that happen around them such as the train crash, an evacuation of the town by the military, etc, deter them from their goal. Instead the director talks about production value and they film in front of the train crash or in front of the military personnel searching a house.
It brought back memories of when I wrote movie scripts and tried to film them with my friends (and sometimes my brother and my father too). The sad thing is I think the kids in the movie outdid anything I managed to film, but I'd like to think my scripts were better. I dusted off an old gem so you can judge for yourself.
Dave and Stanley Scene: Bach Vs. Chopin
Ironically the premise of the first movie I wrote was that me and a bunch of my friends filmed a horror movie in our high school's lunchroom during lunch using nothing but a Super 8 camera. The novelty of using such an old technology seemed like a neat idea. I guess I was about 11 years ahead of the trend.
The thing I remember best about directing is how you are in control, everyone from the actors to the cameramen are looking to you to tell them what to do. It is deeply scary and at the same time somewhat intoxicating.
Out of the cast I was most impressed with Elle Fanning who I thought gave an excellent performance that seemed wise beyond her years.
Super 8 definitely requires you to suspend your disbelief at times, but it is exciting and entertaining and I'd highly recommend it.