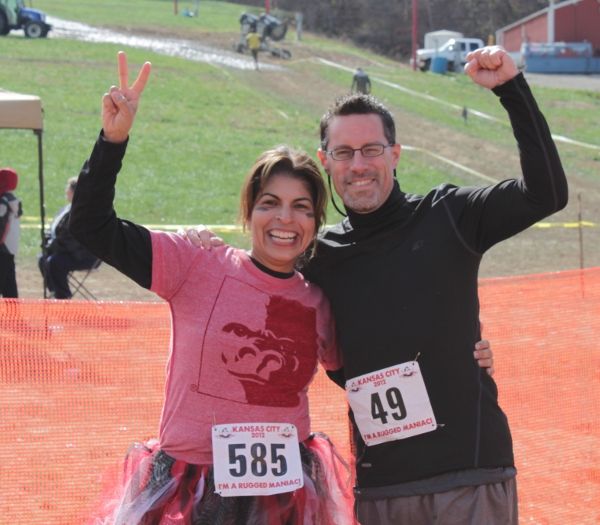 Each week at the Classic Science Fiction Message Board we read a short science fiction piece (short story, novelette or novella). These stories are always available for FREE online so that anyone can participate in the discussion. The stories are chosen by a different member every month, so that we get to read a variety of stories. November's stories are being picked by Carl Anderson
I've lived in Blue Springs, Missouri, a town of around 40,000 that is part of the Greater Kansas City area, for the past 14 years (almost to the day). In that time I have said goodbye to my twenties, experienced highs and lows in my thirties, and have in many ways come into my own in my forties.
The 14 years I have spent here have been some of the most wonderful of my life. In a purely story-related sense this past decade plus has seen a rebirth of a passion for science fiction that had waned somewhat during my twenties. I think the advent of the internet as it exists today, particularly in the realm of book blogging, has done much to add fuel to that fire. Through the internet I discovered a passion for writing about books and sharing written conversations with others. I found a karass of my own. At the same time I found friends here in Missouri who also share my passions and our love for reading and talking about the stories we like has caused us to grow as readers in ways I am convinced would not have happened if reading had remained an entirely solitary venture.
I don't just read. I have a great love of sports, most particularly the NFL, and over this past year I have developed a personal love for running that I never would have dreamed I would have at age 43. I was a big fan of arcade games and home console games as a child as the advent of those games occurred in my youth. Just before moving to the Kansas City area I got into computer gaming and later returned to console gaming and I spend a good amount of time each year having adventures in worlds created by talented computer programmers and game designers. I'm currently locked in to
Dishonored
.
I enjoy watching mystery/detective series with my wife. I'm blessed with a spouse who shares my weird sense of humor, my extreme sentimental side, and who also has her own passions unique from mine that make her fun to be around. Twenty-three years in and she remains my very best friend and the one I cannot wait to spend my evenings and weekends with.
I recently completed a long time dream to convert our back sunroom/office into a reading/library nook. After a few more touches I'll be posting the transformation and finished results on my site. It is small and doesn't hold many books but it is such an amazing oasis.
I have the privilege of picking the short stories for the month of November. It is always a gamble picking short stories as you never know if they will work, if they will generate conversations, if people will love them, hate them, or be indifferent to them. All one can do is jump in with eyes wide open. As my nomination for the Modern category was chosen for November,
A Fleet of Worlds
, I thought I would stay in the modern realm with my stories this month, choosing more recent works from authors you may or may not have heard of but who appear to be making a name for themselves with their work today. I hope you enjoy.
______________________________
Week #1:
The Art of War
by Nancy Kress.
This is from the October 2012 issue of
Lightspeed Magazine
and can be read online for free
here
. There is also an audio version available on that same link. I picked this story because of the author. I first discovered Nancy Kress' short fiction thanks to the
Eclipse
anthologies edited by Jonathan Strahan. Earlier this year I received an advanced reader copy of her novella,
After the Fall, Before the Fall, During the Fall
, which I thoroughly enjoyed and quickly passed on to my wife (not a big reader of SF but she liked it) and to a SF reading friend who also enjoyed it.
Nancy Kress is a multiple award-winning author and although this is not the best story that I've read by her I do think you can see seeds of her talent within.
The Art of War
takes place largely on the military base of one of humanity's enemies and looks at warfare both artistically and mathematically. The story starts a little slow but I feel that it builds nicely and while its message(s) is not new it remains universal: those who ignore history, or in this case art history, are doomed to repeat it.
Week #2:
Searching for Slave Leia
by Sandra McDonald
For my second week of short story hosting duties I am sticking with my theme of featuring current stories/authors with the just released story "Searching for Slave Leia" by author Sandra McDonald. Admittedly the story barely qualifies as science fiction but as it not only coincides nicely with the latest Disney/Star Wars news and touches on the idea of science fiction television I thought it might be fun.
McDonald's character takes leaps through time between her present and her past on a mission that only becomes clear the more time she spends in that past. 80's pop culture and a nod or two at more recent science fiction television makes "Searching for Slave Leia" a light, fun tale. McDonald keeps the story
flowing quickly by keeping the jumps between time periods succinct and relevant to the story she is trying to tell.
Week #3:
The Beancounter's Cat
by Damien Broderick
This week's short story first appeared in Jonathan Strahan's anthology Eclipse Four and later was chosen for 2012 edition of Gardner Dozois' The Year's Best Science Fiction and Fantasy.
Damien Broderick's tale has flavors of Jack Vance's Dying Earth series and those old Star Trek episodes with odd superior beings advanced beyond that of mere mortals. Perhaps a pinch of Cordwainer Smith's absurdity too.
Broderick has a way to go to stand in that class, but this was a wild story that kept me on my toes until its slightly too abrupt end. I thought it would be a fun one to share.
Week #4
The Bookmaking Habits of Select Species
by Ken Liu
I discovered Japanese author Ken Liu from the recently released collection, The Future is Japanese, where his story "Mono No Aware" opens the anthology on a high note. It is a story that reminds me of Tom Godwin's "The Cold Equations". That story was on my mind as I sat to pick out this week's selection and I found this story of his online from an issue of Lightspeed Magazine released in August of this year.
The story appeals to me on two levels. One it appeals because it is an imaginative selection of fragments describing various alien species. They are almost like short stories within a short story as we get a vignette of their make up. Two, and most importantly, it is a creative exercise about books and writing and the importance of these to the culture of various species. As a reader I was enchanted by the various ideas about creating books and the storing and passing on of history.
Week #5
Diving After the Moon
by Rachel Swirsky
My turn at the short story helm has been an interesting one, at least for me personally. I went into it with a desire to showcase some newer writers and found myself beating my head against the wall in frustration repeatedly because some of the very best stories by these authors, stories I am convinced that you would LOVE, are only available in print at this time, not online.
Still, I pressed on with the great experiment having made the mental commitment to myself. None of this month's stories have been a roaring success and yet I have enjoyed exploring each of them for various reasons.
My final story offering is a blend of science fiction and folk tale by author Rachel Swirksy. She has won one Nebula award, in 2010, and had a few other stories nominated for Nebula and World Fantasy Awards. I tend to like stories based on mythology and folklore and I thought this experiment of setting an old world story in a future that involved travel to the moon was one worth exploring. As with all stories of this kind, I tend to feel that there are deeper meanings that I am not well-read enough to pull out. However, I was touched by the mother-son dynamic while at the same time impressed with the beauty of the storytelling.