Comicbook banners aren't the only kind of banners I've been making. I also make banners for the
Classic Science Fiction Message Board
and I use the same ones on Facebook. These banners are usually pretty simple. When I first started making them I'd take four of my own books off the shelf and snap a picture of them. That's why on a lot of these you can see a tan border. That's the wall to wall carpet in my apartment! But eventually I grew out of using my own books and started to arrange images I'd find online.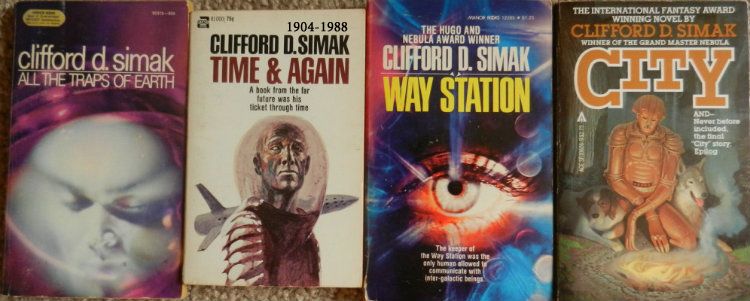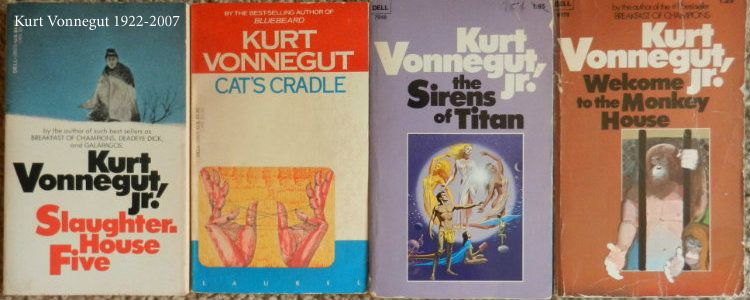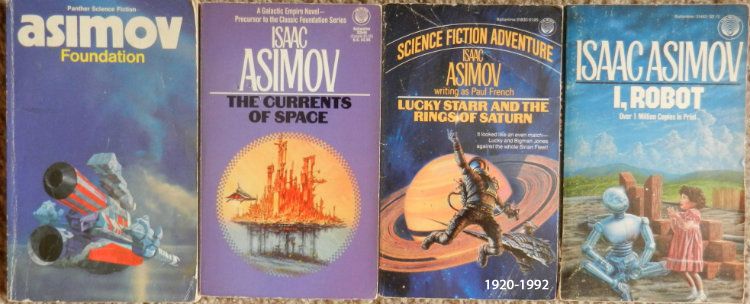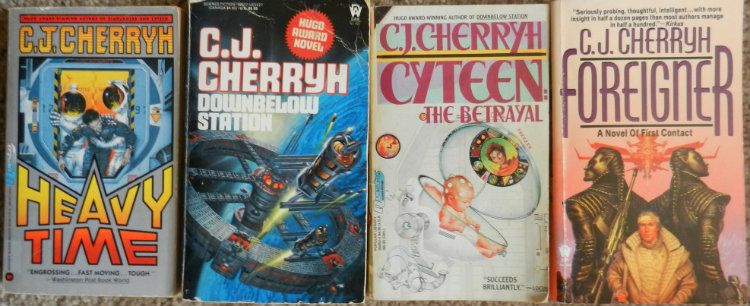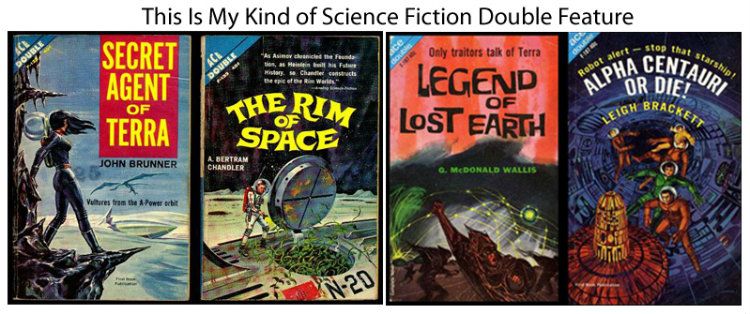 These are the first theme banners I did rather than author banners. as I run out of authors I'll probably start doing more and more of these theme banners.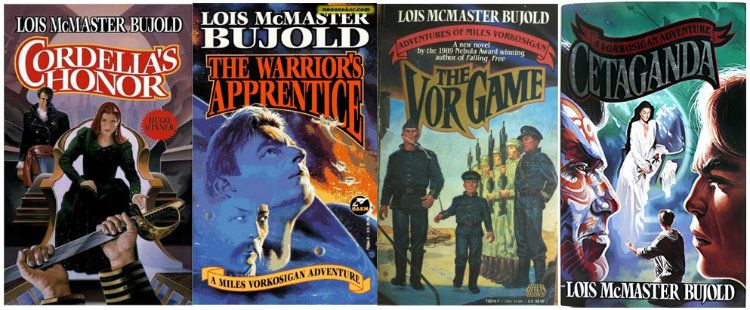 Just the other dad my dad gave me a bunch of Heinlein paperbacks with this style art. I've got to figure out if I have all of these covers now. Thanks Dad!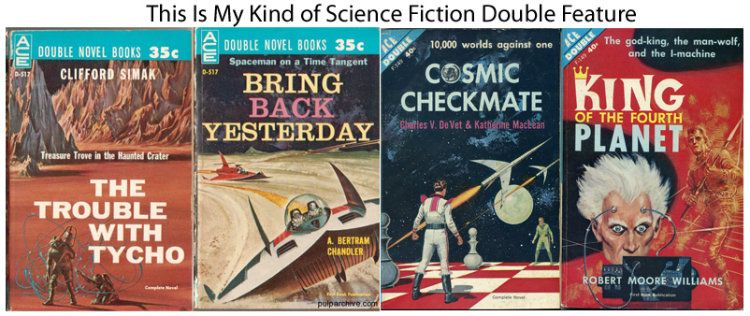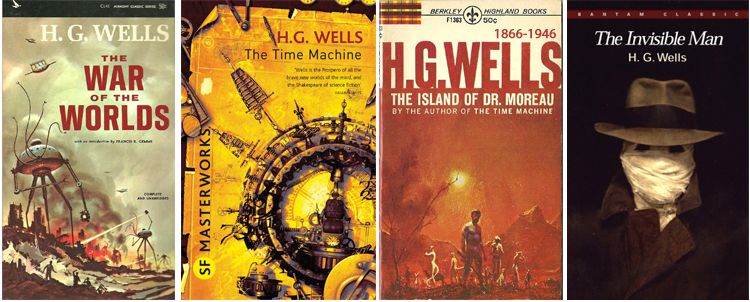 I've still have even more banners to share. When I get a chance I'll post all of the comedic banners I've made in the last year.